NON-CONTACT TEMPERATURE
ASSESSMENT AND HAND
SANITIZER DEVICE.
Autonomous
The device facilitates control of access points in highly frequented areas and protects the teams in charge of health checks.
Ease of use
Measures temperature as soon as the user is in range of the sensor. Automated disinfection begins once the user places their hands under the injector.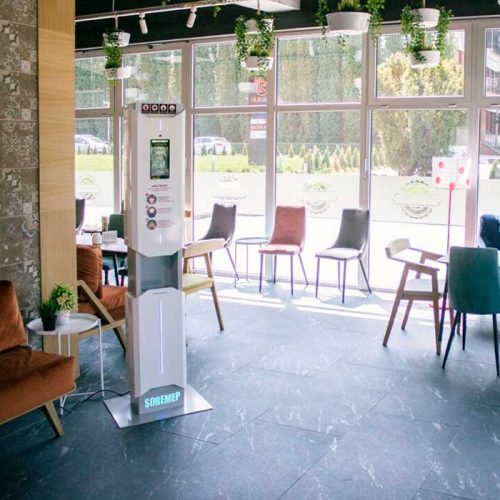 Contactless
The infrared sensor has a range of 0.5 meters.
The automatic dispenser eliminates all contact and therefore, all risk of contamination.
Economical
Contains a reservoir of hydroalcoholic gel with a storage capacity of 5 liters, or approximately, 2000 doses.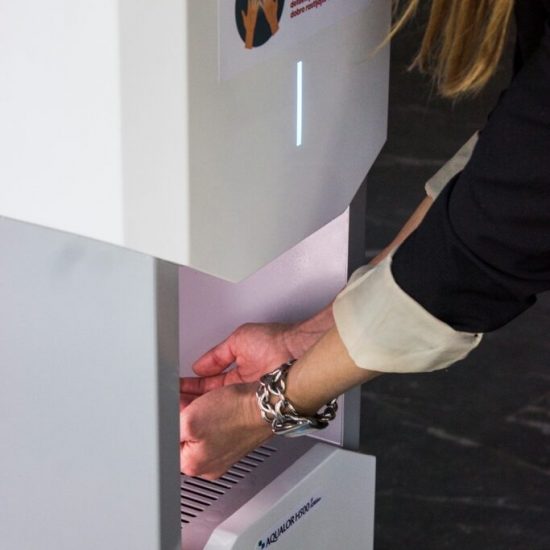 Saves time and streamlines traffic during inspection operations.
1-3 seconds
Time required for temperature measurement
2-4 seconds
Time required for the automated dispensing
5-7 seconds
Total time required per user
Material:
Steel plated with additional support. An opening in the center of the device enables refilling operations of the hydroalcoholic gel.
Dimensions:
Height: 188 cm
Width: 35cm
depth: 26cm
Power Supply: 
240V 50/60 Hz